CafePress Now Offers Maternity T-Shirts
Hello Ladies,
Are you pregnant? Are you looking for a comfortable t-shirt to fit you and your baby while you both grow together? If so, here's where to go: CafePress.com
Start your t-shirt shopping search at the link above and find the design you like best. You can buy infant t-shirts there too. They way we see it, you may as well be as comfortable as possible while you're carrying a baby on board.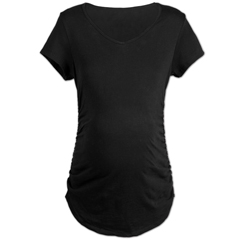 Prices start at $23.99 each + S&H